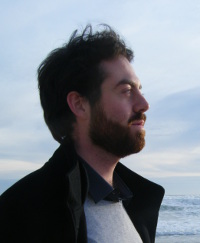 Thibaut Horel
Maxwell Dworkin 242
33 Oxford Street
Cambridge, MA 02138
thorel [at] seas [dot] harvard [dot] edu
I am currently a PhD candidate at Harvard University in Computer Science. I am part of the EconCS group, advised by Yaron Singer. Before that, I was a Visiting Fellow at Harvard University in the same research group.
Research
Inferring Graphs from Cascades: A Sparse Recovery Framework.
Jean Pouget-Abadie, Thibaut Horel. International Conference on Machine Learning (ICML), 2015. [PDF]
Scalable Methods for Adaptively Seeding a Social Network.
Thibaut Horel, Yaron Singer. International World Wide Web Conference (WWW), 2015. [PDF]
Budget Feasible Mechanisms for Experimental Design.
Thibaut Horel, Stratis Ioannidis, Muthu Muthukrishnan. Latin American Theoretical Informatics (LATIN), 2014. [PDF]
Teaching
Miscellaneous
How to pronounce my name? It is actually very simple: Thi as in tea and baut as the first syllable of boring (IPA: /ˈtiːbɔː/).